The Hammer and Nigel Show
From The Makers of The Red Line, Here Come The Blue and Purple Line!
$340 Million to Solve a Problem That Didn't Exist. Swell.
(Armagan_A/Getty Images)
Congratulations, Indianapolis! Your bloated, unnecessary, and grotesquely expensive public transit nightmare has only just begun!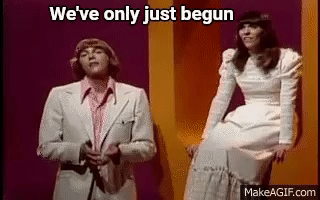 Coming soon, from the deranged makers of the Indy Red Line: The Indy Blue Line!
Yes, set to begin construction in 2020 at a generously taxpayer-funded $200 million, the Indy Blue Line will feature empty buses running the 24-miles along Washington Street between the town of Cumberland and the Indianapolis International Airport.
And here's the best part: construction will suck ass to an even greater and more rage-inducing extent than the Red Line. Neat!
According to the IndyGo vice president of public affairs, "In some places, the work is actually going to be more intense. Both the Purple and Blue line projects are actually larger in scope than the Red Line -- both in the distance it covers and some of the fundamental infrastructure we'll be addressing with those projects." 
But wait; there's more: The Indy Purple Line! 
Brought to you at an additional estimated cost of $140 million ('estimate' meaning it will ultimately cost a great deal more), the Purple Line will extend from Lawrence to 38th Street and eventually to the transit center downtown.
Just know that this fine achievement of disastrous proportions wouldn't have been possible without the affirming votes of the ill-informed supporters of the 2016 mass transit tax hike in Marion County. Indy thanks you with all gracious sincerity. Do ever so kindly choke on the fumes of the cars stuck in gridlock in construction zones.
Please note: The Blue and Purple Lines will begin construction prior to an examination of whether the Red Line is a success or failure.
Please note: The Red Line's failure is far more likely than its success judging by the disastrous results of Albuquerque's Red Line.
Please note: Rep. Jim Merritt is running for Mayor of Indianapolis.
Please listen: Hammer and Nigel discuss the 'rapid transit financial molestation' of Indianapolis taxpayers in the clip below.